Immigration Attorneys Who Think Outside The Box To Address The Needs Of Immigrants, Their Loved Ones, & Their Employees.
Being an immigrant in America is more than just being someone who came to the United States from another country. The fact is, it will impact virtually every aspect of your life. As an immigrant and a refugee herself, attorney Magdalena Cuprys understands how important, terrifying, and exciting this can be. Magdalena Cuprys understands how important it is to have one's legal status in order to achieve the American dream. While there are many things about being an immigrant that are true blessings, it can cause difficulties in other areas of life if you do not have your legal status in order. When it comes to dealing with legal issues, whether immigration-related or not, you need to have an attorney who understands the unique situation you are facing and who better than someone who has been there and gone through herself what you are going through today.
Attorney Cuprys offers effective and creative representation to everyone nationwide with offices currently located in Florida; but has a special connection with immigrants who need assistance. She has experience in a number of different legal areas including immigration law, personal injury, criminal law, family law, estate planning, employment law, and insurance bad faith litigation. You can learn more about all the practice areas she can help with, or you can simply contact us to schedule a strategy session to get to know more about what our law firm can do for you… Learn more
Sign Up To Receive Our Complimentary Monthly E-Newsletter
When facing any type of immigration legal issue, knowledge is power. Having the power to know how to fight for your legal rights is essential when working through the courts. To help our clients stay informed, we publish a complimentary e-newsletter with information about immigration law. Each issue contains things such as:
Informative Blog Posts on Legal Topics
The Latest News and Changes Related to Legal Issues
Videos Answering Common Questions
Much More!
If you are interested in receiving this e-newsletter each month, free of charge, please enter your email address in the box below and click submit.
Download Free Resources
All Are Created Equal
5 Legal Issues Faced by Members of the LGBTQ Community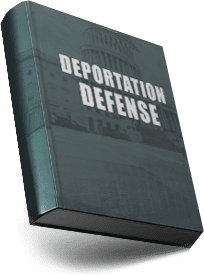 The Deportation Defense
A Complete Overview of Removal Proceedings and How an Attorney Can Help You Along the Way
Invest In America
A Guide for Foreign Investors Looking for Success in the United States
Latest Blogs
Nicaraguans Repeat Migration Of The 80's
June 30, 2022
Many Nicaraguans, as thousands of citizens of Latin American countries, have been forced to leave their homeland in search of a better future for their families. A phenomenon similar to the exodus they experienced in the eighties, during the revolution…
Nicaragüenses Repiten Migración De Los 80's
June 30, 2022
Muchos nicaragüenses, al igual que miles de ciudadanos de países latinoamericanos, se han visto empujados a dejar su tierra buscando un mejor futuro para su familia. Un fenómeno similar al éxodo que vivieron en los años ochenta, durante la llamada…
Why Do More Colombians See The United States As Their Best Destination?
June 30, 2022
After the electoral victory of Gustavo Petro, candidate of the Colombian leftist movements, many neo-Granadians began to ask questions about their future. In part, due to the uncertainty of what will be the destiny of the nation that has been…
Testimonials
"I would recommend Serving Immigrants without reservation. Magdalena and her staff are extremely knowledgeable and professional. They care about their clients and their families."
---
Daniel F.
"I highly recommend Magdalena and her amazing team, as they are experienced, committed, and extremely passionate about their work!"
---
Connie K.
"Magdalena is an amazing lawyer, she's not only great at her job, but she's an amazing person and friend. She connects with her clients and helps them as much as she can, she gives all of her on every case..."
---
Jordana A.